Fotografie voor een magazine.
360˚ panoramafoto van de interieurs  met embedded video en links naar de fabrikant.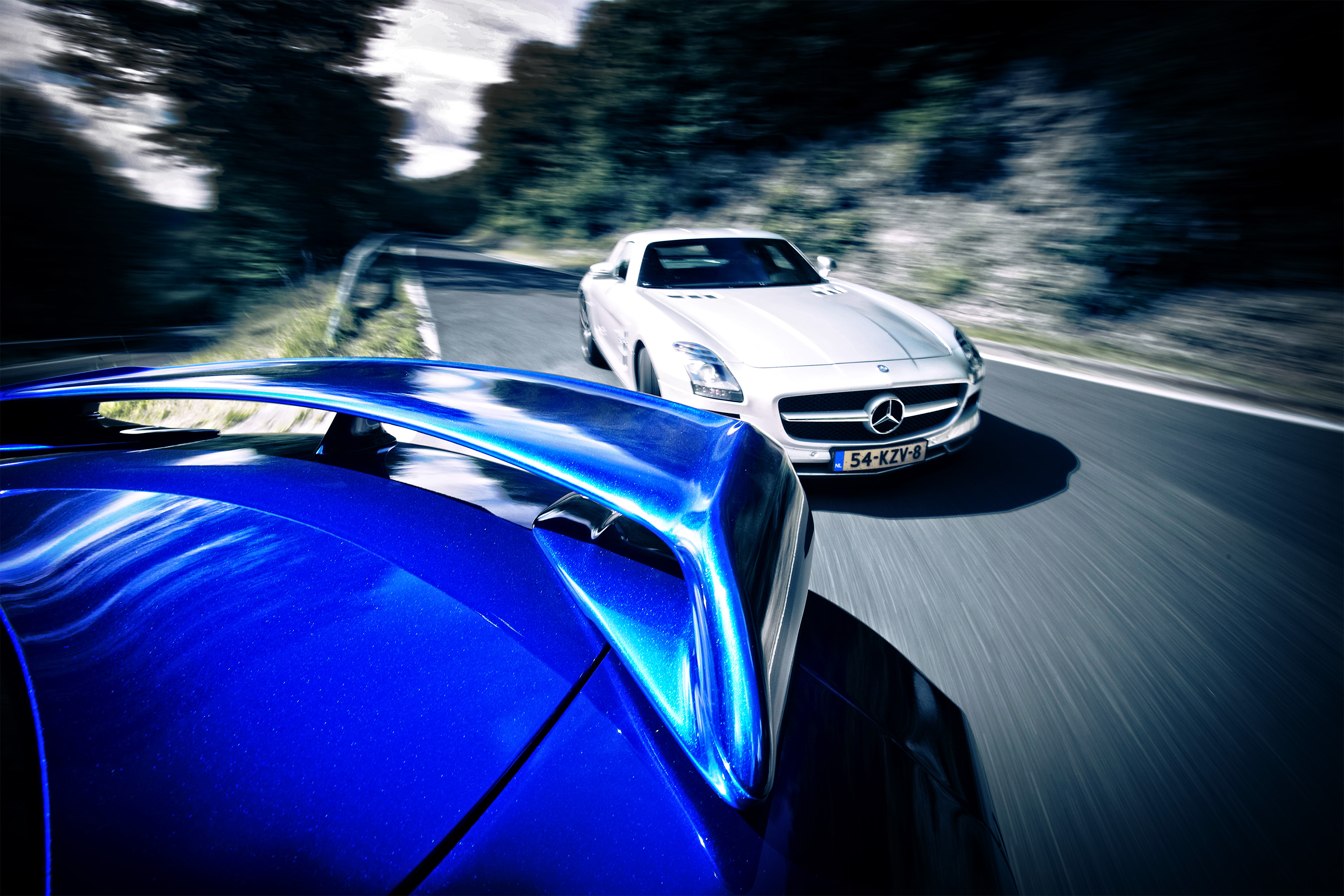 Zomer 2011. Een dagje Duitsland met twee dikke auto's. Nieuwe hoofdredacteur. Tijd om iets spannends neer te zetten. Zo'n  "Weet je wat er allemaal mogelijk is?" klus.
Art-director en redacteur enthousiast. Immers met twee uur extra gaan we voor het experiment.
Is het mogelijk om interactieve auto-interieurs te maken én video's. Zonder gigantische grote kosten? Het antwoord is ja. Maar dat valt niet uit te leggen aan een hoofdredacteur die het resultaat niet wilde zien.
Vroeg in de ochtend werden de interieurfoto's gemaakt. Twintig minuten per auto.
Elke foto  kan de link  bevatten naar de static page met het draaiende interieur. Uiteraard is een slideshow pop-up of embed ook mogelijk.
Bij de versnellingspook is een link naar de video geplaats, op de achterbank een link naar de site van de fabrikant. Klik hier of op de foto.